My Spirit FM 90.5 | Winter Jam 2024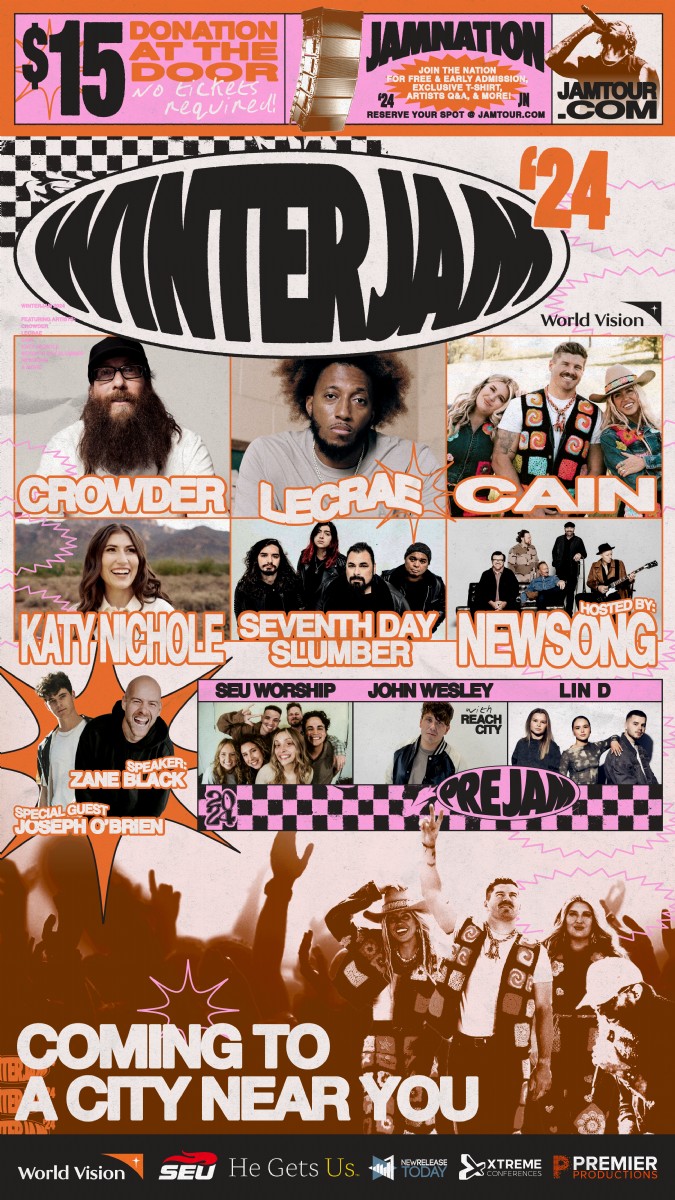 Winter Jam is coming in 2024!
Get ready for an unforgettable night of worship at Winter Jam 2024 in Tampa! Join us on January 13th at the Yeungling Center for a lineup that will lift your spirits and bring you closer to the Lord.
This January, Winter Jam will feature a stellar lineup including artists such as Crowder, Lecrae, CAIN, Katy Nichole, Seventh Day Slumber, and Newsong. They'll be sharing their talents and love for worship in an unforgettable evening.
The best part? Winter Jam remains as accessible as ever. With no need for tickets in advance, you can simply walk in at the door... and for just $15, immerse yourself in the worship experience of a lifetime!
Do you want to enhance your Winter Jam experience? Check out Jam Nation at JamTour.com, where you can access early entry and exclusive perks that will make your night even more special.
Don't miss Winter Jam 2024 - it's a night of worship you won't forget!
But wait... there's more!
Want to attend Winter Jam for FREE? Be sure to listen to your Spirit FM since we will be doing ticket giveaways! You can also get a heads-up for when we will be doing the giveaways. Just text CONTEST to 84576 to sign up for special alerts to tune in for the cue to call to win tickets!