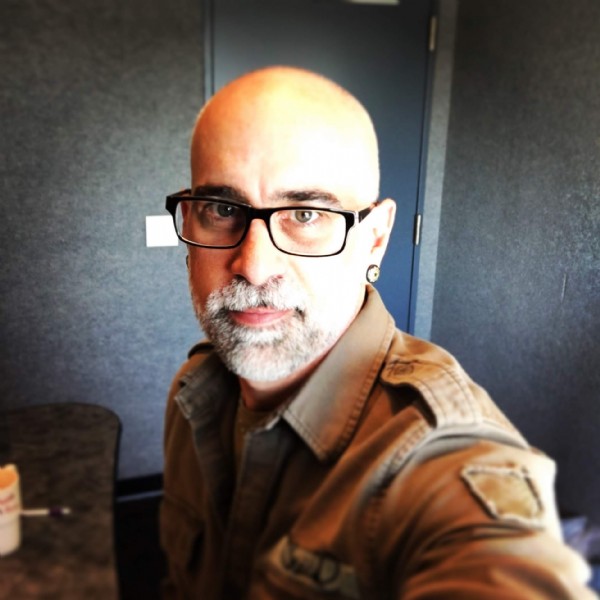 Spirit FM Program and Music Director
The Spirit FM Morning Show
Weekdays 6am-10am
Sunday 4pm - 8pm
Bio:
Although I'm originally from Kentucky I've been in the Tampa area so long I'm pretty much a native. I have two beautiful children Madelyne who passed away at 22 while battling Cystic Fibrosis and Ethan who continues to fight this deadly disease every day. I am also blessed to have embarked on Volume II of my life by marrying the most incredible woman, Abby, in 2017 and have the privilege of helping raise two amazing stepsons Liam and Graham. 
I was a listener of Spirit FM for over 10 years before being blessed to participate in the inner workings of this ministry. Before this I was a youth minister at St. Joseph Catholic Church in Zephyrhills and I hold a degree in Religious Studies from Saint Leo University. My passion is helping people form a deeper relationship with Christ by walking with them through the ups and downs of this life. 
Last show you binge watched:
Pixar In Real Life (I only cried a little) 
Nickname:
DWATTS, The D Man, Uncle D, and to my stepsons I'm currently known as GooberSchnozen
Biggest treasure in this life:
My family, of course!
Fun fact:
As a teen I attended a tiny Baptist church and the minute my lanky, long haired, bearded self walked through the door they thought "we should crucify that guy". So, for the next 4 years I was Jesus in all their passion plays. I have been crucified no less than 12 times, rode into church on a donkey (Palm Sunday of course) and one Christmas they strung lights in my robes and had me part the choir like the red sea as they sang the Hallelujah Chorus from Handel's Messiah. 
One meal to eat for the rest of your life:
A good steak dinner. Although my cardiologist would probably not be happy with this answer.
Favorite Bible verse:  
I no longer call you slaves, because a slave does not know what his master is doing. I have called you friends, because I have told you everything I have heard from my Father. -John 15:15