Francesca
Promotions and Development Assistant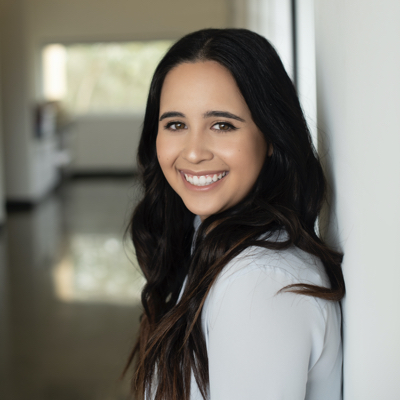 Saturday 7am-10am
Sunday Praise 8am - 11am
Email: francesca@myspiritfm.com
Bio:
Hi there! I'm a 22-year-old Tampa native, and I've been listening to Spirit FM my entire life! My "technical" title is Promotions and Development Assistant, but in reality, I just help out with whatever I can! Catch me on the air Sunday nights, 8-11pm. 
Besides working here, I'm also in law school, lead worship at different churches, and teach music lessons.  
Last show you binge watched: 
Country Comfort on Netflix! Super tacky but wow it's adorable. 10/10 recommend if you like Full House and country music. 
Nickname:
My friends call me Fran, my BEST friends call me auntie. 
Biggest Treasure in this life: 
My gorgeous nieces! Ages 3, 5, and 13 
Fun fact: 
I love youth ministry! Running towards Christ with middle schoolers is SO invigorating. I've never felt so old… but they also keep me young! 
One meal to eat for the rest of your life: 
Pasta Fagioli the way my nana makes it. Olive Garden just don't do it justice. 
Favorite bible verse: 
"My grace is sufficient for you, for power is made perfect in weakness. I will rather boast most gladly of my weaknesses, in order that the power of Christ may dwell with me." -2 Corinthians 12:9