Together Again Tour 2023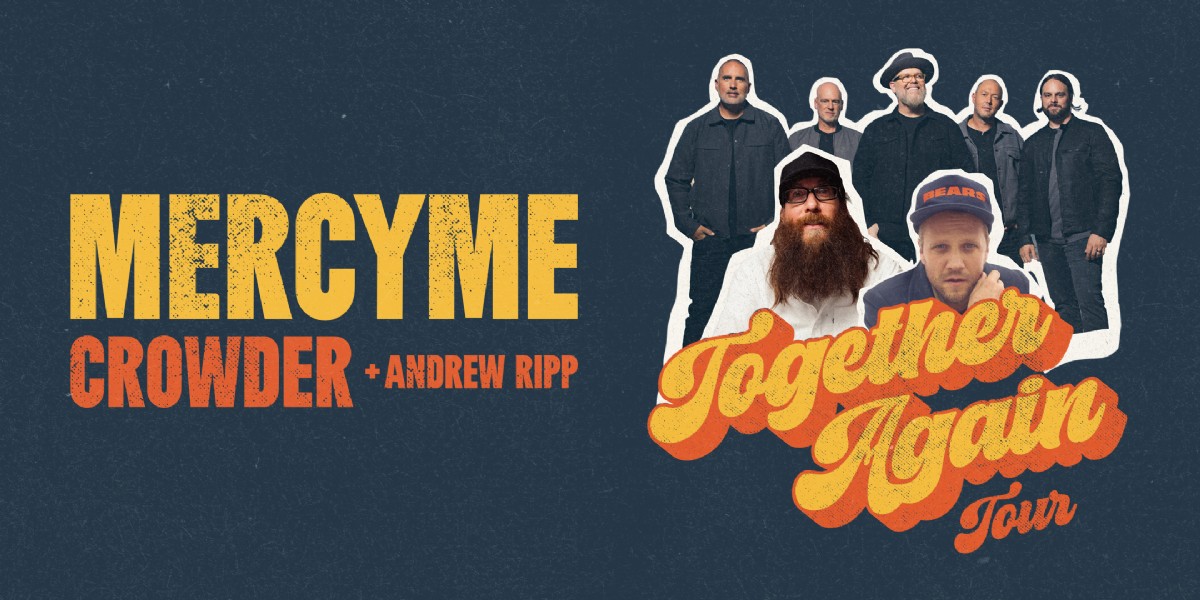 MercyMe, Crowder, & Andrew Ripp will perform at the Yuengling Center in Tampa on Saturday, October 28th at 7pm!
The highly anticipated Together Again Tour 2023 is here! We are excited to announce that the Grammy-nominated band MercyMe will be headlining this incredible tour, with support from two amazing artists, Crowder and Andrew Ripp. MercyMe is one of the most successful and beloved Christian music bands of all time, with a signature blend of rock, pop, and worship music that has inspired audiences for over two decades. Joining MercyMe on this tour will be two incredibly talented acts, Crowder and Andrew Ripp. Crowder, the Grammy-nominated artist and worship leader, is known for his unique sound that blends traditional American roots music with modern worship. And Andrew Ripp, the Nashville-based singer-songwriter, is beloved for his soulful voice and deeply personal lyrics.
You can get tickets now by clicking on the button below!