My Spirit FM 90.5 | Fish Fry World Tour 2019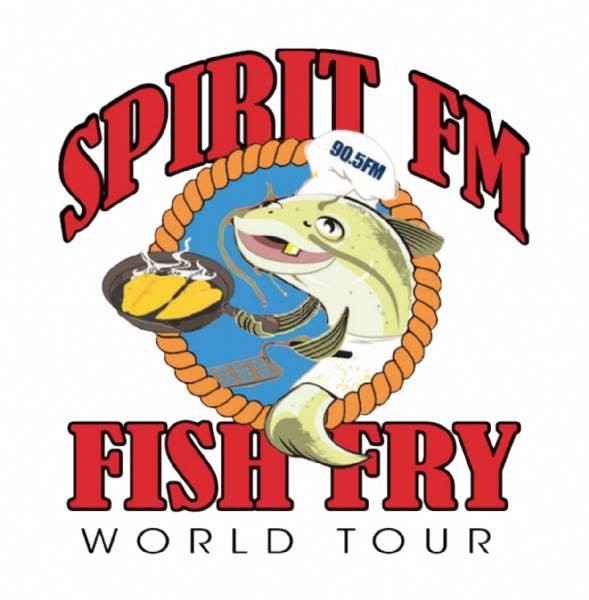 The fryers are on and the Spirit FM van is gassed up! It's time for another hot competition. Which church will be the champion of this year's Fish Fry World Tour?

*New in 2019* We've chosen one of YOU to be a guest judge. So don't miss the review and revealing of the scores each Monday morning at 7:45am. The Fish Fry World Tour Competition Winner will be announced on Monday, April 15th on The Big Big House Morning Show.
So stop by these churches and have dinner with us. It's a great way to celebrate community and support our parishes.
March 8th - Blessed Sacrament, Seminole

(49 out of 60)*
March 15th - Our Lady of the Rosary, Lutz
(51.1 out of 60)*
March 22nd - Resurrection, Riverview
March 29th - Epiphany, Venice (We're leaving the Diocese of St. Petersburg! It's an interdiocesan competition!)
April 5th - It's a bye-week! (Gotta give those arteries a rest. Actually, it's Spread the Word! You can make your gift to support Spirit FM here.)
April 12th - St. Clement, Plant City
*Score does not include bonus points. We're leaving those a surprise until the tour wraps up.
Previous year's winners:
2012 - St. Patrick, Tampa
2013 - St. Mark the Evangelist
2014 - St. Stephen
2015 - St. Lawrence
2016 - TIE- Corpus Christi & Christ the King
2017 - Nativity
2018 - St. Raphael