Fernando
Fernando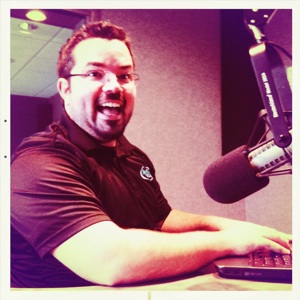 Producer/Announcer
The Spirit FM Morning Show
Weekdays 6am-10am
Thanks for checking out my bio page! I'm originally from Miami, FL and lived there until I was 18. I spent my freshman year of college in Michigan (soooo cold) where I first got into radio, and then transferred to Eckerd College in St. Pete. I graduated in 2008 with a Bachelors in History (that's right, History) and started interning at Spirit FM that same year. Eventually, I joined the staff as a very proud employee of the best radio station in Tampa Bay, Spirit FM 90.5!
Fun facts about myself...
I love Jesus.
As a baby, I used to eat ants.
I am a HUGE Indiana Jones fan and wanted to be an archeologist from age 5 to like 12.
When I was little I used to memorize the dialogue of my favorite movies and recite them at random to my mom.
If you've got any questions, or just want to say "hey", drop me an email.
God Bless! :)