My Spirit FM 90.5 | We The Kingdom 9/29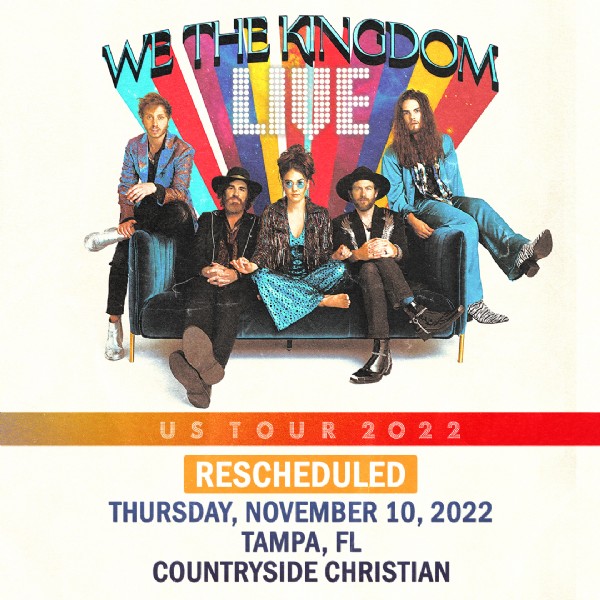 We the Kingdom will be joined by Cory Asbury as they perform live at Countryside Christian Church in Clearwater! The event begins at 7pm on September 29th. Be sure to listen to your Spirit FM September 26th-28th for our ticket giveaways! You can also get tickets now by going to www.wtklive.com. 
 "We could not be more excited to get back on the road and sing with you this fall as we release our upcoming 2nd album. These songs have been in the works for a few years now and come from a very special place in our story as a band, as songs that helped us heal during difficult times of grieving. We'll be bringing our friend Cory Asbury and cannot wait to see you there!" - We The Kingdom
We The Kingdom is a multigenerational family of musicians, including producers and songwriters Ed Cash (Chris Tomlin, NeedToBreathe, Bethel Music, Crowder), Scott Cash, Franni Rae Cash, Martin Cash and Andrew Bergthold. The members of We The Kingdom have been involved behind-the-scenes in songs that have been sung around the world, and now they are ready to tell their own story firsthand. Their sound is a blend of worship, vulnerability, and grit that is birthed out of decades of musical influences and a shared difficult experience that brought them together as a band.