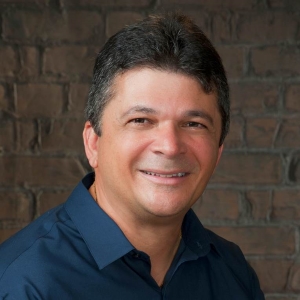 Rob
Spirit FM Production Director
Evenings
Weekdays 7pm - 11pm
OMG, you actually clicked on my bio page! I'm honored that you would take the time to learn more about me.
Well, let's start by letting you in on a little secret. My first name is actually Walter. But I go by my middle name, Rob (Robert) on the air at Spirit FM. It's not the first time I've used my middle name on radio. For some reason, Walt has never been a popular radio name. So now you know something most of my listeners don't!
This is my first venture into Christian Radio and non-secular music and I feel blessed that God has placed me here at WBVM. With over 25 years of broadcasting experience under my belt, I've worked for some of the largest commercial radio companies in the country and have a lot of great memories and stories from those days. But I know that God has a plan for me and it is truly a blessing to be using my talents to serve Him and His ministry here at Spirit FM.
I owe my religious upbringing to my mom, who is an active member of Incarnation Catholic Church in Tampa. I was born in Rome, Italy and literally came over to the U.S. on the boat when I was 3. As a child, she made sure I went to Sunday school, learned my catechism, and received the sacraments. I love you mom!
My production skills have allowed me to start my own voice-over and production business. You might hear my voice on other radio stations, TV, or at Amalie Arena during a hockey or arena football game.
My wife, Laurie, and I have two sons and we are members of Grace Lutheran Church at Carrollwood. Laurie is a pre-school teacher. She loves the little ones. Bless her heart with patience and love. We are all huge hockey fans. Laurie is probably a bigger fan than I am. One of my best memories is covering the Tampa Bay Lightning for Associated Press Radio Network during their Stanley Cup season in 2003-04. I was able to be in the locker room with the team when the champagne was flowing and the cup was being passed around. What an experience! We're also fans of the Bucs and Rays. It's great being married to someone who loves sports. As I said, I am truly blessed!!
Thank you Lord!