My Spirit FM 90.5 | Rend Collective 3/4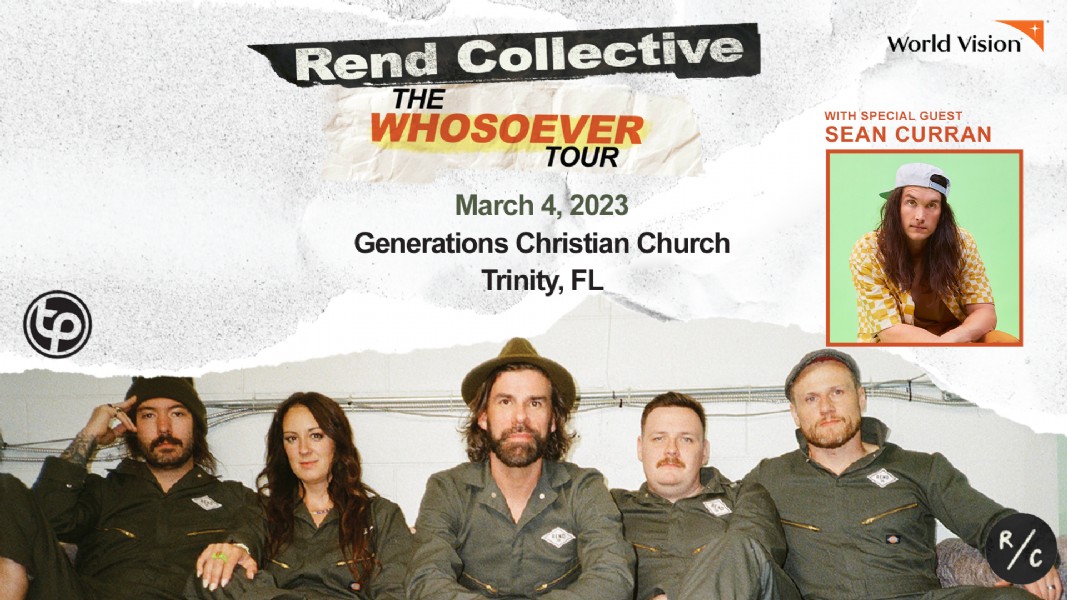 On March 4th, Rend Collective will be live at Generations Christian Church in Trinity, featuring special guest Sean Curran! Join the band on their headlining tour as they play favorites like My Lighthouse, Counting Every Blessing, Build Your Kingdom Here, as well as new music from their recently released album, Whosoever!
Spirit FM will be on site at the concert, so make sure you stop by the Spirit FM Table and say hi! You can also grab some swag while you're there.

You can buy tickets by clicking on the button below.

We can't wait to see you on March 4th!