Elle
Kid's Kingdom Saturday Mornings 8am - 11am
Sunday Praise 9-11:00am
4-6am, Monday-Friday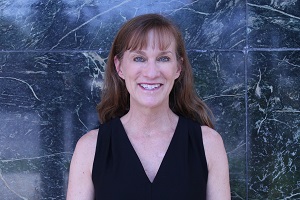 Many people have told me they find God's presence in nature when admiring a radiant sunrise, or noticing the change in the winds and the Gulf waters right before summer afternoon rain storms. As a native Floridian, I love to be outdoors and enjoy the beauty in our natural surroundings, so I understand this feeling. I also think music and lyrics have the ability to open us up to God's holy presence. When my first child was very young, I listened to the Kid's Kingdom on the radio while I walked her one Saturday morning, and I was so inspired by the children's songs that I wanted to volunteer at what is now SpiritFM in order to be able to share those songs with my daughter.
Fast forward many years and six children later, and I still enjoy the Saturday morning Kid's Kingdom, sharing scripture verses, saint's lives, and songs, some sentimental and some silly. I hope the message I promote is that we are never alone when we walk with Christ, and that we, as children of God, are able to have the Light of Christ in our hearts so that we can be that Light for those around us.
As a new venture, I am also in charge of Underwriting for SpiritFM. If you have considered partnering with us in our mission to help bring the peace and love of Christ to all those who listen, please reach out to me and I will give you details on our newest Underwriting opportunites!
I also have published a 40 day journal, These Next Forty Days It has personal reflections on why it is so important to take time out throughout the day to pray, even for a few minutes, and each day includes a journaling option.