Elle
Kid's Kingdom
Sunday Praise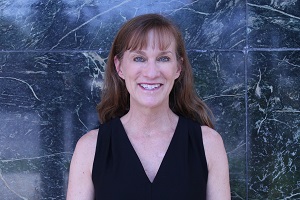 Bio:
I grew up in Tampa, and have BA with majors in Political Science and Spanish. I have nearly always had at least one dog around, and currently have a one year old pup who is helping keep me fit. My children are all young adults at this point, so I am looking for new adventures to share on the radio!
Last show you binge watched:
I don't watch TV so I binge watch nature.. as in I like to sit outside..
Nickname:
Elle is my nickname from Eleanor. I am named after my great-grandmother.
Biggest Treasure in this life:
Honestly my children are a treasure, sometimes I feel like they are a hidden treasure, but nonetheless they bring me great joy!
Fun fact:
I wrote a journal "These Next Forty Days" available on Amazon and Audible
One meal to eat for the rest of your life:
Filet mignon with spinach salad including feta cheese and possibly avocado. Every day I could eat that.
Favorite bible verse:
Have no anxiety at all but in everything by prayer and petition with thanksgiving make your requests known to God. Then the peace of God that surpasses all understanding will guard your hearts and minds in Christ Jesus. -Philippians 4:6-7
---
I am also in charge of Underwriting for SpiritFM. If you have considered partnering with us in our mission to help bring the peace and love of Christ to all those who listen, please reach out to me and I will give you details on our newest Underwriting opportunites! You can email: elle@myspiritfm.com
I also have published a 40 day journal, These Next Forty Days It has personal reflections on why it is so important to take time out throughout the day to pray, even for a few minutes, and each day includes a journaling option. It's available on Amazon and Audible! You can find more information: www.elleliveloveinspire.com