"My house shall be a house of prayer, but you have made it a den of thieves"
Luke 19: 46
When I first heard this passage I was shocked and disturbed. Now when I hear it, I'm focused on the passionate love that Jesus has for the sacredness of the Temple and how I need to remain intentional in my reverence and respect for God's house.   Jesus' words and actions in this scene cause me to reflect:  1. Do I prepare my heart to meet the Lord as I'm driving and then walking from the parking lot towards the church? 2. Am I aware of what I'd like to ask my loving God? 3. Do I say hello when I enter and take time to kneel in adoration? 4. Am I careful of respecting those in prayer by talking quietly if I need to say something.  5. Do I ask for the Father's blessing as I enter "mission territory" anew? 
How does this passage effect you?
Sacred Heart of Jesus, have mercy on us.
Today's Reflection is by: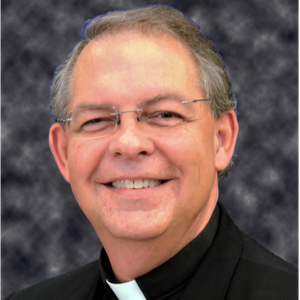 Fr. Mike Muhr
Did you know...
Fr. Michael Muhr is Director of Ministry to Priests. Fr. Muhr served as a spiritual director and co-taught courses in pastoral ministry for 14 years at St. Vincent de Paul Regional Seminary in Boynton Beach, Florida.