The 10-24 Project | My Spirit FM 90.5

Thank you so much for your outpouring of support this year! We collected around 2,400 cards for our first responders!
"10-24" It's the Sheriff's Office code for "send help quickly." Now is the time to send the kind of help we can to some local heroes, our first responders.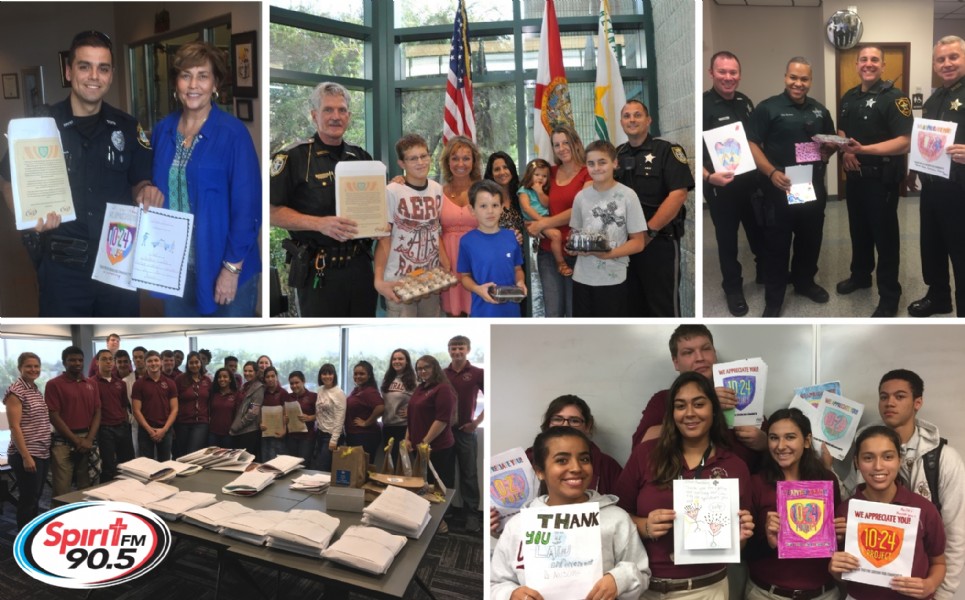 Gather your prayer groups, classrooms, homeschool co-ops or just gather around your dinner table and show your support for our local first responders by making a card or writing a letter to tell them you appreciate them and are praying for them. We'll distribute them to the stations and offices throughout Spirit FM's listening area.
Get them here to Spirit FM by Thursday, October 24th. And tune in and pray with us at 24 minutes after every hour.
Would you like to volunteer to help us deliver the cards? It's a project within a project! Email abby@myspiritfm.com to sign up. We need delivery drivers (a great project for kids to help with) from all of the counties Spirit FM reaches.
Not feeling creative? Click here for a printable sheet for the kids to color or write on.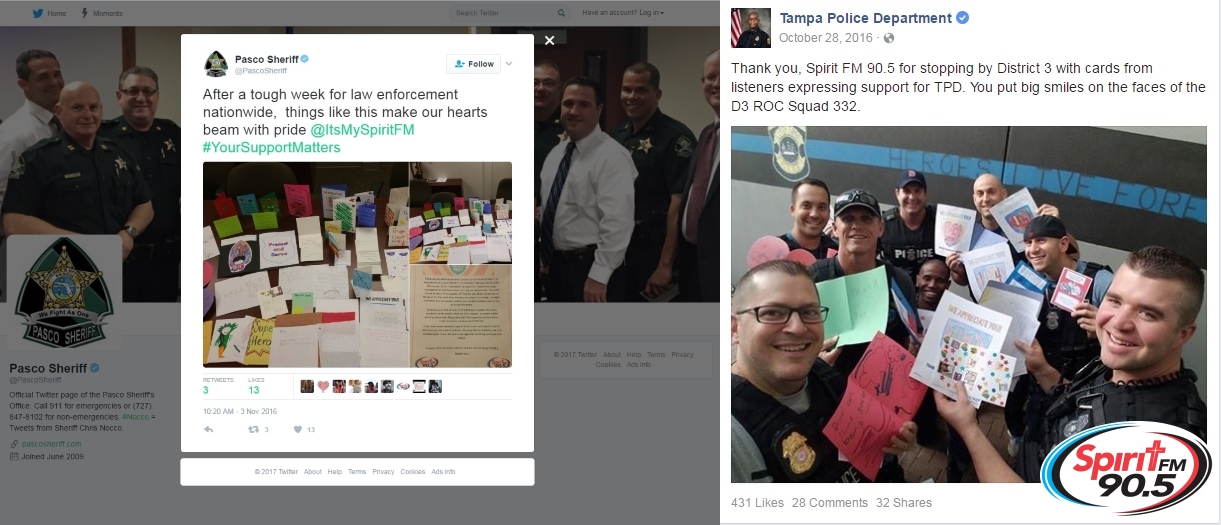 Quick request- please don't send any cards to a specific person. With thousands of cards coming in, it's too difficult to make sure they don't fall through the cracks. We don't want that!
Any questions? Email abby@myspiritfm.com
Your 10-24 Project cards can be mailed to 717 S Dale Mabry Hwy. Tampa FL 33609 or dropped off M-F during business hours.