Jamie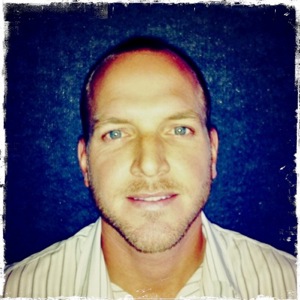 Jamie
Spirit FM Underwriting
Weekdays 3pm - 7pm
The Way Home
Saturday 1pm - 4pm

Email:
jamie@myspiritfm.com
Thank you for visiting myspiritfm.com and MY bio page! Let us utilize this time to its fullest. Rather than sharing my favorite hobbies, music or food choices, my desire is to share more. Of course if you want to hear about those things and the ongoing surfing, sailing and fishing adventures of this Florida native, tune in to The Way Home from 3pm-7pm. Rest assured when you listen to Spirit FM you not only hear Tampa Bay's Hit Christian Music but also witness from some pretty cool disciples!
I confess to you that I am a servant of the one true God, Father almighty, creator of heaven and earth, of all that is seen and unseen. I am a warrior for His kingdom walking, and often stumbling, along the narrow path His Son Jesus Christ has shown us. I am a sinner struggling to live a life of heroic virtue with the hope of one day joining the Church Triumphant in heaven. Other than that I am nothing. As Jon Foreman of Switchfoot sings; "I am breathing in this world but it is not my home".
The source and summit of my life is the Eucharist. I believe that I actually encounter Jesus Christ in the celebration of the Eucharist at each and every Mass. After I am nourished I am sent into the world to be Christ for others but often fall tragically short from that commission. Of course having a microphone and 100,000 watts for this task is a bit easier than my predecessors had it but nonetheless, a daily challenge.
My heart breaks for my brothers and sisters who are being persecuted or laying down their lives for Jesus Christ. My heart breaks for our youth who do not live the sacraments, for those fallen away from the Church because of lack of truth or misunderstandings. My soul rejoices for missionaries, vowed religious and the witness of those willing to leave everything and follow Him. My soul yearns for the Father and for those who stand on top of the mountain to let the light of Christ shine from them. My hope is in Jesus Christ and for the unity He desires in the Church He established.
Know of my prayers for you! Will you pray for me? That together we will persevere in running this race.
Peace of Christ,
Jamie
"The cross of Jesus Christ is not a philosophy. It is an instrument for killing stained with the blood of someone who was dead and is now alive."
Archbishop Charles Chaput