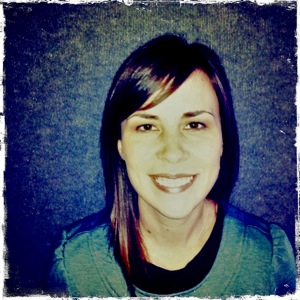 Abby
Spirit FM Promotion Director
Weekdays 6am-10am
The Big Big House Morning Show
& Sunday 3pm-6pm


I was born in Milwaukee, WI to Bob and Sue, the greatest parents around. We moved to Florida in '85 where we eventually unpacked our bags in Seffner/Brandon. I went to Nativity Catholic School through 8th grade and later graduated from Brandon High School. Four crazy years later, I graduated from the University of Florida with a degree in TV. Coincidentally, Steve Spurrier left UF the same year as me - no one to try to impress anymore, I guess! I am absolutely positive that part of God's plan was for me to work at Spirit FM, as I stumbled upon my volunteer time here, then was told there was no paying job in sight for me and then a year later, there was! I love my job. I love the people I work with. I love my faith.
10 Random Questions (recently updated, by request)
Favorite Spirit FM artist:
Tie between Needtobreathe and Mat Kearney. I've seen both in concert and both were AMAZING!
Go-to Bible passage:
Romans 8:37-39 - Nothing can separate us from the love of Christ!
Favorite thing about being a mom:
I just love to observe/listen to my boys. I love hearing Liam talk to himself or his "buddies" and I get a kick out of seeing Graham walk around and pick something up, move it to another spot and put it down. I just watch and wonder! Every age has been my favorite with Liam, so I'm getting to do them all over again with Graham. My boys are awesome!
Favorite subject in school:
English all day!
Favorite thing about doing the morning show:
I love talking to listeners! You say the funniest and most insightful things. Sometimes I think we should trade places!
What chore do you hate doing:
I would rather wash dishes any day than empty out the dishwasher. It was my responsibility growing up and I have always loathed it!
Favorite flavor of ice cream:
Ice cream is my favorite food, so this is tough! Can there be a tie? I LOVE Publix brand Mint Chocolate Chip - that's the green kind NOT the white. And Ben & Jerry's Americone Dream with Steven Colbert on the carton- I'll eat a pint in one sitting.
A talent you wish you had:
I wish I was more athletic. I'm pretty clutzy. I once hit a tennis ball off the racket, sending it flying into my face, knocking my sunglasses to the ground. I probably couldn't do it again if I tried!
Toughest things about being a mom:
That's an easy one. Patience! God gives me plenty of chances to exercise patience, but I don't have much of it. So that, and wondering if I'm doing it right. Am I discipling/loving/interacting/teaching... the way that is going to produce healthy, well-rounded, productive, faithful young men? God only knows!
What piece of advice was one of the best you've ever received?
Adolescence was tough, and my mom told me over and over again..."Just be you!"